Page updated: May 23, 2022
Prime Time Palm Beach County COVID-19 Response Statement
As always, the safety of our out-of-school time practitioners, children and families, as well as Prime Time employees, is our top priority.
Our response to the coronavirus pandemic continues to be informed by the guidance of official bodies, including the Centers for Disease Control and Prevention, whose framework for mitigation for our community is based on the level of community transmission of COVID-19. To protect the safety of our staff and others, Prime Time employees are currently not scheduling in-person visits with external stakeholders (i.e. out-of-school time practitioners, funders, partners). Prime Time has pivoted to offer our services and supports through virtual platforms. As we make further decisions based on the state of Palm Beach County and surrounding communities, Prime Time will update this webpage.
Prime Time advises our stakeholders to implement the appropriate protocols to help keep everyone safe. We are taking the necessary steps to evaluate the current environment with the best interests of our community.
School District of Palm Beach County Covid Dashboard
The COVID-19 Dashboard was voluntarily created and published on our District website in order to ensure transparency around the transmission of COVID-19 on our district property.
Florida's participating pharmacies
Vaccination Hotline
An Appointment Hotline has been established for those who qualify for the COVID-19 Vaccination, but do not have access to a computer. Please share this phone number with anyone who could use this service.
866-201-6754
Vaccinations for Homebound Residents
The Florida Division of Emergency Management (FDEM) recently announced a new way for homebound Palm Beach County residents to have a COVID-19 vaccine come directly to them. While this service is primarily for senior citizens, it will also accommodate those with special needs who are unable to navigate a public place.
E-mail: HomeboundVaccine@em.myflorida.com with your name and phone number to put in your request. FDEM will contact you within 72 hours to collect more information & schedule your appointment.
Prime Time is Comitted to Supporting Out-of-School Time Programs
Prime Time's quality advisors are committed to supporting and offering guidance to out-of-school time programs during this national crisis. As we continue to monitor and adapt to the needs of the out-of-school time field,  Prime Time employees are now permitted for in-person as well as virtual meetings and site visits.
Below we have included resources that may be helpful.
Please do not hesitate to contact us with any questions you may have.
Financial Resources Available to Afterschool Practitioners
Afterschool Practitioners Who Attend Virtual Trainings will Qualify for Stipends
Prime Time Palm Beach County recognizes and appreciates the tremendous sacrifice out-of-school time (OST) practitioners are making to be with youth in-person during the pandemic. To keep OST practitioners learning so they can continue to improve their practice,  and now, more than ever, provide the high quality experiences for young people, all OST practitioners who are currently working with children and youth in Palm Beach County and complete trainings offered on Prime Time's training calendar will qualify for a $45 stipend per three hour training. You are qualified for training stipends if you are employed and receiving compensation from your employer. Stipends will be distributed via PayPal and processed after training completion is confirmed.
Florida Assistance and Financial Aid Programs
Click here to view programs for financial assistance and aid for paying rent, utility bills, free food, medical care and other support available.
Unemployment
The federal government is allowing states to change their laws to provide unemployment insurance benefits related to the coronavirus (COVID-19).
For those looking for employment, these companies are in greater need of workers and are hiring.
The Out-of-School Time Field
The rapid changes occurring as a result of the COVID-19 pandemic are impacting afterschool program providers and the families and students they serve. Reach out to Congress today to share the impact of COVID-19 on the afterschool and summer programs in our community.
Considerations for the Afterschool Field
The Afterschool Alliance has put together a list of considerations the afterschool field should consider during the outbreak of COVID-19.
Virtual Out-of-School Time Resources
Prime Time Palm Beach County has created a one-stop shop for gathering a wide range of resources to support the transition from in-person to virtual summer camp programming.  All resources provided should not be considered as advice, guidance or requirements. The resources provided do not attempt to interpret government orders, but instead offers ideas to help you to make this transition.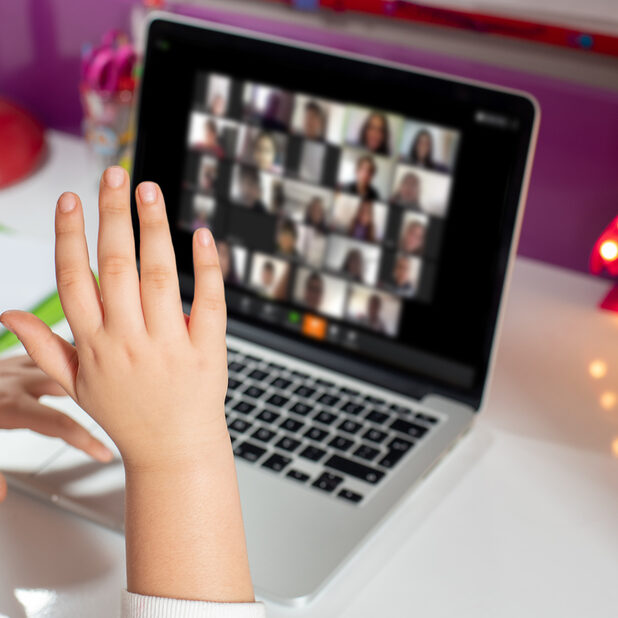 SEVEN-DAY SELF-CARE CHALLENGE
Feeling anxious or worried? Feeling a loss of control amid COVID-19? Prime Time is offering tools to bring you back to center.
The Seven-Day Self-Care Challenge is a virtual on-demand offering designed to provide basic practice tools that can help us cultivate awareness, self-care, and resilience, particularly during challenging times.
COVID-19 Related Blog Posts
Hands-On Learning Activities
Prime Time strives to provide children and youth with a wide range of hands-on learning experiences. In partnership with local content expert organizations, Prime Time is offering resources from our partners to help during the COVID-19 pandemic. In 2018-2019, Prime Time offered more than 30,000 children and youth access to expanded learning opportunities.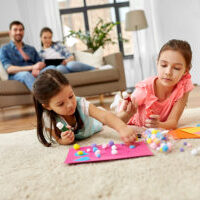 Resources for New Stay-at-Home Workers and Teachers
Counseling and Support Using Telehealth
Is your child or teen experiencing emotional or behavioral challenges related to the stress of social isolation, loss, or fears? We are here to support your family.
Their team of clinicians are experts in children's mental health, parenting, and trauma. As a nonprofit, they accept insurance, such as Medicaid, work on a sliding scale, or have grants that may support counseling for your child and family. Contact Center for Child Counseling for a free telephone consultation or to schedule an appointment with one of their therapists.
Free Counseling Support Helpline During COVID-19 Health Crisis
A bilingual, tollfree, 24-7 helpline is now open for all Floridians - no matter whether they are Florida Blue members or not - to help individuals cope with the stress and anxiety they may be feeling given the COVID-19 public health care crisis.  This is in collaboration Florida Blue's partners at New Directions Behavioral Health.
This information is also posted on the Florida Blue blog:
https://www.floridablue.com/blog/support-line or download the flyer here.
Crisis Text Line Covid Related Stress Resources
Crisis Text Line provides free, 24/7, high-quality text-based mental health support and crisis intervention by empowering a community of trained volunteers to support people in their moments of need. In addition to a wealth of other available resources, they have created a webpage with resources related to dealing with stress and anxiety caused by COVID-19.
Text HOME to 741741 for free, 24/7 crisis counseling
MEDIA/TECHNOLOGY
Stay connected with free Xfinity WiFi
As part of Comcast's nationwide response to Coronavirus, the company is providing Xfinity WiFi hotspots across the country to anyone who needs them for free. The company is also offering its Internet Essentials package free for 60 days to new customers. Click here for details.
Media/App Recommendations
Helping our communities choose media and tech that can keep children and youth engaged, entertained, and learning is core to our organizational objectives. Whether you have children at home or you need to develop plans to help children learn outside the classroom, here are media recommendations for entertainment provided by Youth Speak Out International:
Resources for at-home learning
Tools to help parents and caregivers keep children focused and learning at home.
katie jacob
Communications Manager
561-732-8066
kjacob@primetimepbc.org
Additional Afterschool Program Guidance